Internet Paper Issues
Where to Buy Essays Online
WE WRITE ESSAYS FOR STUDENTS
Tell us about your assignment and we will find the best writer for your paper.
Write My Essay For Me
Internet Paper
It is unsurprising that thirty-seven states out of fifty states in the US have now lifted the ban on same sex marriage in the name of marriage equality and freedom. With states as conservative as Kansas legalizing same sex marriage (as of Nov. 12 2014), it is evident that the fight for marriage equality is reaching an end. What's also clear is that the issue is prevalent enough for societies to re-consider some presumptions and for movements such as 'Freedom to Marry' to form and fight for 'equality nation-wide'. On the other hand, opposing movements and organizations such as religious groups have also formed to resist reformations to legalize same sex marriage and one of the harshest organizations is the WestBoro Baptist Church.
Westboro Baptist Church:
Westboro Baptist Church (WBC) is an organization that was established in 1955 by Fred Phelps who actually died last year (2014). WBC's primary aim is apparently to preach against all sin, however, they are specifically against homosexuality and they see America's tolerance of it as the reason why God is 'punishing' them by inflicting misfortunes such as AIDS/HIV viruses, the incident of 9/11 and so on.
WBC consist of around 40 members and they perform daily demonstrations in public areas against homosexuality by holding posts that say things like 'God hates fags'.  WBC have been taking actions such as anti-gay picketing since at least 1991 when they started picketing at Gage Park (Topeka). Today, WBC actually pickets at 6 locations every day and they have reported to have picketed in 50 US states and at least 50,000 events nation-wide (Burke).
WBC's source of funding was solely provided by Fred Phelps and his congregation (which were mostly his family), along with any money they would win from winning civil lawsuits. Additionally, WBC don't accept donations and they never solicited, however, the way they are classified as a non-profit organization means that they are not taxed and any money they won from civil lawsuits was directly poured into the organization as a church.
WBC is a family based religious organization that consists of Fred Phelps, his children, their spouses, and his grand-children and a few other families that make up the rest of the count. The most likely people to be members of WBC are Fred Phelps children (9 out of 13 remained in the church) and spouses' families. Anyone else from society regards WBC as the most obnoxious and harsh hate group that exists today, and that is why they only have 40 members at most.
Freedom to marry:
 Freedom to marry (FTM) was founded in 2003 by Evan Wolfson who is now the president of the organization. Evan Wolfson is an American civil rights attorney who has launched the FTM campaign which engages in legislative lobbying for the aim of achieving marriage equality nation-wide (at a Supreme Court level) and to create a mass of public support for FTM. So far, FTM have been successful in the legalization of same sex marriage in 33 states.
FTM's field strategies include growing groups of 'first responders, business leaders and clergy who show the diverse majority of support for marriage'. Prior to oral argumentations at the Supreme Court, FTM flood national TV and national media with depictions of families who were hurt by the discrimination; FTM would also print ads and make online campaigns to get all possible support.
FTM includes two entities which are 'Freedom to marry, inc.' and 'Freedom to marry action, Inc.' which FTM uses both to achieve its goals while fulfilling legal requirements.  FTM regularly makes fundraisers such as 'Win more states fund' and they accept contributions /donations. Contributions to any entity are all pooled toward achieving the same goal of legalization of same sex marriage nation-wide and candidates who run for public office do not receive any funding.
FTM features 1346 'voices for equality', a lot of which are government officials, entrepreneurs and politicians. Considering that 37 states out of 50 now recognize same sex marriage means that 72% of Americans live in counties that recognize and license same sex marriage. The most likely to be a member of FTM are liberals and people from the LGBT community; the least likely to be members are conservatives and religious people.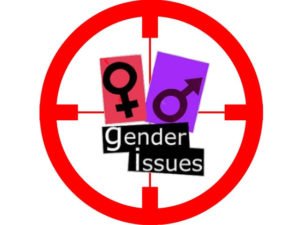 Gender Issues:
 The WestBoro Baptist church regards same sex marriage as America's 'number one moral issue' and sees it as completely contrary to bible doctrine which states that marriage is only supposed to be between one man and one woman. Additionally, they see a ban of same sex marriage as not only a 'preservation' of god's standard, but that its best for 'health, safety and welfare' of people. Furthermore, WBC believe that tampering with the Scripture's definition of marriage (one man and one woman) ruins the symbol of 'Christ and his bride, the church'.
While WBC focus on the religious aspects of same sex marriage, FTM regard it as a civil rights issue in that everyone in America should have the right to marry who-ever they love, focusing on the expressive aspect of marriage which is commitment. Freedom to marry emphasizes on the way in which many committed gay couples cannot secure their relationships with their loved ones because they are being discriminated against even though marriage matters to gay people as much as it matters to everyone else.
Read Other Related Essay Topics:
Additionally, the name 'freedom to marry' targets the constitutional guarantee of 'equal protection and the right to marry' for everyone. Moreover, FTM emphasize that marriage only requires the two components of love and commitment and that any other factor such as religious recognition of the marriage should not matter.
The defense of marriage legislation (DOMA) of 1996 stated that no state is obliged to accept the validity of same sex marriage even if another state recognizes the validity of their marriage.  Another legislation that passed for same sex marriage is the State Marriage Defense Act which passed in January 9 2014 and meant that the federal government would recognize the validity of a marriage based on the person's legal residence rather than the validity of where and when they get married.
Gender is a key concern in this debate because there is a huge community of people in every society that has gay, lesbian and transgendered individuals that can love others in exactly the same way that any typical couple can and that hence will have the same desire to marry. To ignore members of the LGBT's desires to marry simply because they don't have the same gender ideologies and don't want to participate in the 'traditional' way of marriage is unconstitutional.
The legalization of same sex marriage seems logical from the perspective of marriage for love, where as the functional and opposite perspective suggests that the purpose of marriage is to simply regenerate the population and to socialize the young rather than 'love'. The functional perspective matches more with WBC's perspective on the matter as they deem it harmful to society.
Conclusion:
Regardless of whether same sex marriage betters society or hurts society, the government cannot rid a group of people from the expressive dignities of marriage as that would be unconstitutional and discriminatory against a group of citizens who are no less qualified or less capable than any other loving person from society. The reason that most religious affiliations such as WBC would be opposed to same sex marriage is simply because all of us have deeply held ideologies about what is natural and unnatural.
Ultimately, the fact of the matter is that the only thing a ban on same sex marriage will do is stop LGBT couples from reaping the benefits of being 'married' (such as government benefits), but it will not change their desires to be together and hence we must follow the constitution in accepting everyone equally.
Read Other Related Essay Topics:
Cheapest Essay Writing Company
Immigrant Women and Healthcare Challenges
Internet Paper Issues
Get help with your classes. We provide step-by-step answers to all writing assignments including: essay (any type), research paper, argumentative essay, book/movie review, case study, coursework, presentation, term paper, research proposal, speech, capstone project, annotated bibliography, among others. We are a dedicated essay writing service that can help you put together a top-quality essay.
Professional university paper writers. We Will Help You Write Your Essays
From initial topic to finished paper. We guarantee that your custom essay will not only be delivered on time but will also be of the highest quality.
Get Unstuck! Order Original Answers for all your Assignments
Get Help With Essay Writing
Any citation style
Any topic
100% Original essays
Free revision